At Holy Spirit Infants School, the curriculum encompasses Religious Education and the Key Learning Areas as mandated by the NSW Board of Studies. Further information about the mandated syllabus materials can be found on the NESA website.
There are seven Key Learning Areas taught in K-2 :
Religious Education
English
Mathematics
Creative and Practical Arts
Science and Technology
History/Geography
Personal Development, Health and Physical Education
In 2022, a new Religious Education curriculum was introduced in Early Stage One focused on the pedagogy of encounter. In 2023, Stage One will come on board with this new curriculum also. Here is some information regarding the new RE curriculum which is focused on the pedagogy of encounter and inquiry.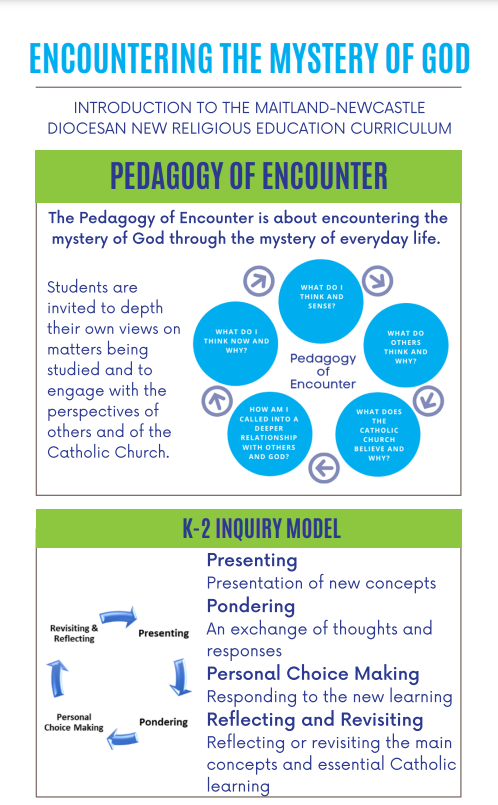 View the NESA Website